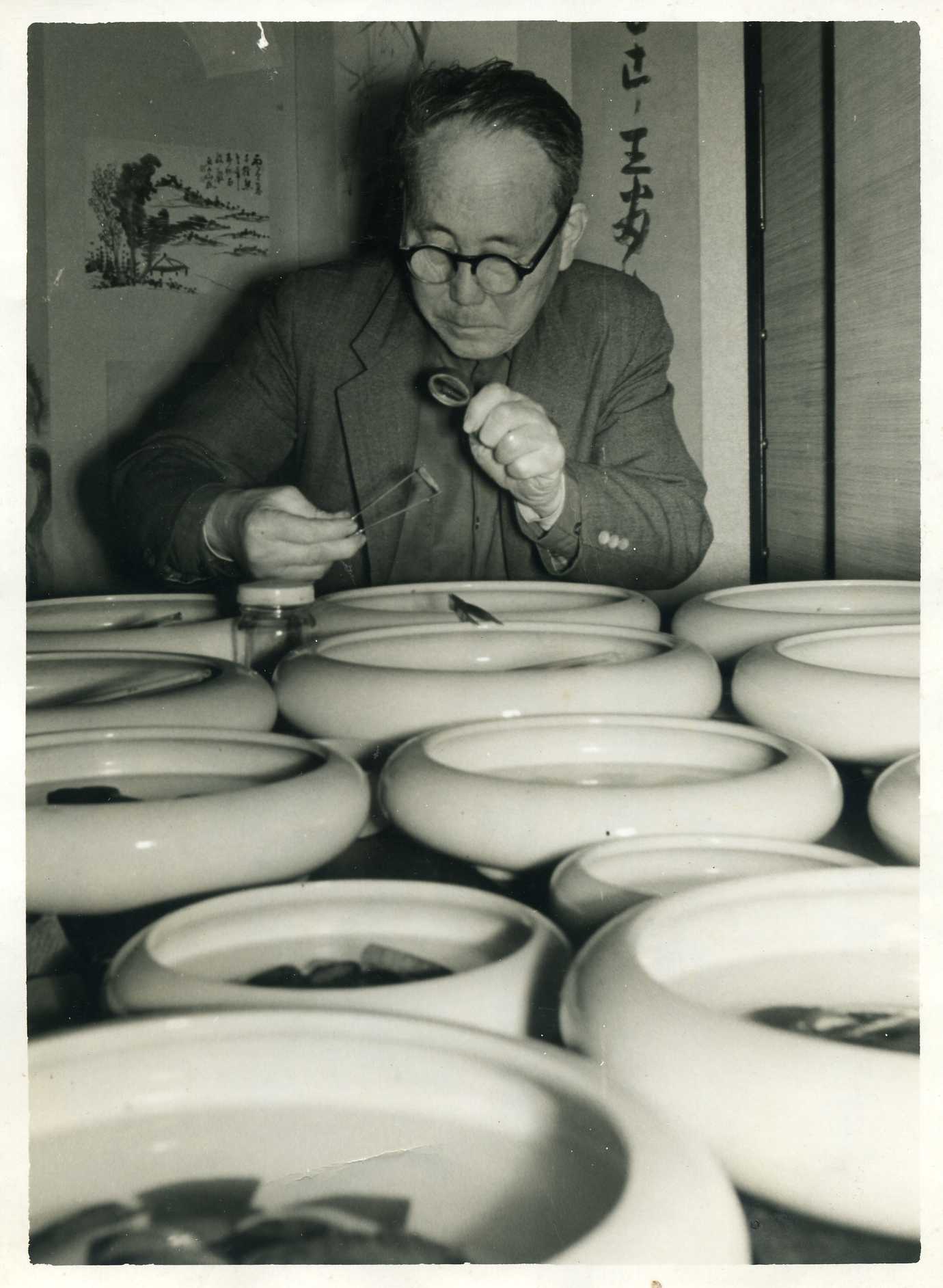 ・Moriyama was once the home to Genji fireflies
 Moriyama has long been known for colonies of Moriyama fireflies (genji botaru).Since 1902 (Meiji 32), Moriyama fireflies have been offered to the Emperor of Japan, and Moriyama fireflies became more and more famous. From the Taisho era (1912-1926) to the beginning of the Showa era (1926-1989), firefly festivals were held on a grand scale, and many people from Kyoto, Osaka, and Kobe visited Moriyama by express train to see fireflies.
   In addition, Moriyama became famous for fireflies, and by the Meiji era (1868-1912), many firefly wholesalers appeared in Moriyama to buy and sell fireflies, leading to continued overhunting of fireflies. On December 9, 1924, Moriyama fireflies were designated as a "natural monument" to prevent overhunting, and Moriyama City was designated as the first "natural monument habitat".   
   However, as the economy developed, domestic wastewater, factory effluent, and highly toxic pesticides contaminated the waterways where fireflies lived. Due to a combination of these factors, fireflies gradually disappeared from Moriyama. As a result, in 1960, the designation of the area as a national natural monument habitat was cancelled.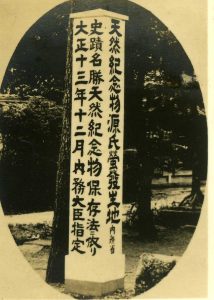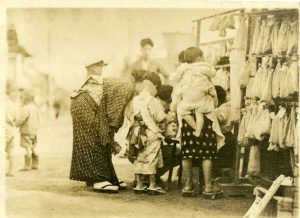 ・Kiichiro Minami and Moriyama's Firefly       
   Kiichiro Minami was born on October 23, 1896 (Meiji 29) in Moriyama-cho (Izumi-cho), Moriyama City. After graduating from former Shiga Prefectural Yahata Commercial School, he joined his family's business, which manufactured soy sauce. In 1919 (Taisho 18), when Hikokazu Motoyama (a former president of Osaka Mainichi Newspaper) visited Moriyama, he recommended that Minami should study Genji fireflies (Luciola cruciata). Later, at the request of Yasushi Nawa, an entomologist from Gifu, Minami assisted Nawa in his ecological research in Moriyama as a guide. Since then, Minami was immersed in research and studies, and discovered that the larvae of Genji firefly (Luciola cruciata) feed on a species of freshwater snails, Kawanina (Semisulcospira libertina) .
   In 1958 (Showa 33), he also succeeded in hatching fireflies for the first time through artificial indoor breeding. In 1961 (Showa 36), he published a summary of his research and observations over the past 40 years as a book titled "Research on Fireflies". This book still teaches us many things about fireflies. Minami not only studied fireflies, but also devoted himself to protection of fireflies. In 1968 (Showa 43), he founded the National Firefly Association, which made the basis of the National Firefly Research Association. He became the first president of the association and held its first research meeting in Moriyama. Kiichiro Minami's research results and conservation activities have led to the current revival of Genji fireflies (Luciola cruciata) in Moriyama.